Masimo Meets Expectations on Q1 Profit
Thursday, May 2, 2013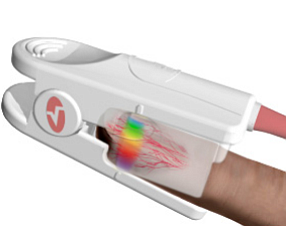 Irvine-based patient monitoring maker Masimo Corp. today reported a first-quarter profit that met analysts' expectations on revenue that surpassed forecasts.
Masimo's profit came in at $16.4 million, up 4% from the $15.8 million a year ago. Analysts forecast a $16.4 million first-quarter profit.
First-quarter revenue rose 14% to $135.9 million, surpassing consensus estimates of $134.5 million.
Masimo said that its product revenue was up 15% to $128.6 million.
The company didn't give a forecast for the current quarter or 2013 in its earnings release.
Masimo shares were unchanged in after-hours trading after closing up 1% to a market value of $1.15 billion.