Automakers See Sales Pace Slow in April
Thursday, May 2, 2013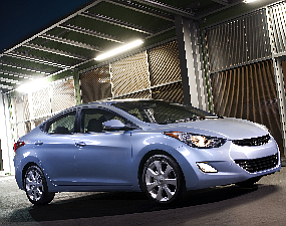 OC-based automakers along with their peers nationally saw the pace of auto sales slow down last month.
Automakers' combined sales in April put the industry on track to sell 14.92 million new vehicles for the year, the first time the annualized rate has dropped below 15 million since October.
The slowdown on the pace came despite a total of 1.28 million sales for the month, an 8.5% increase from a year earlier, according to Woodcliff Lake, N.J.-based Autodata Corp.'s online industry researcher Motor Intelligence.
Locally, Hyundai Motor America Inc. saw the largest year-over-year percentage gain in April, with its sales for the month up 1.7% to 63,315 vehicles. Hyundai has temporary headquarters in Costa Mesa, with a new office campus expected to be completed by the end of the year in Fountain Valley.
Irvine-based Kia Motors America Inc. reported April sales about flat from the year-ago period to 47,556 vehicles.
Mitsubishi Motors North America Inc. in Cypress continued to struggle with the impact of three discontinued vehicle models. Sales in April fell 15.5% to 4,461 vehicles. Mitsubishi said vehicle sales were up more than 30% in April, excluding the discontinued models.
Irvine-based Mazda North American Operations reported April sales down 7.5% to 19,894 vehicles.