Jobless Rate Falls to 6.5%
Friday, March 29, 2013
Share this article: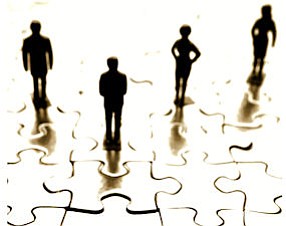 A gain of 14,300 jobs in February helped push Orange County's unemployment rate down to 6.5% from a revised 7.1% in January.
The rate was 8.1% a year earlier.
Orange County now has 1,411,200 jobs, according to the state Employment Development Department. That's a growth of about 2.6% over the past year.
Government added 5,000 jobs last month, more than any other sector. About 82% of the overall increase came in local government education services.
OC now has 151,100 government jobs, a total that lags the year-ago figure by 600, or less than 1%.
The professional and business services sector added 4,600 jobs in February, with nearly 90% of the growth attributed to new hires in administrative and support services.
The sector has expanded by 4% over the past year and now counts 257,200 jobs, which make up 18% of OC's total employment base.
Leisure and hospitality reported adding 3,900 jobs. About 3,200 were jobs added in food services and drinking places. The sector counts 8,200 more jobs than a year earlier, for a total of 181,200.
The educational and health services sector grew by 2,900 jobs last month. It now has 169,900 jobs, a 4.5% growth year over year.
Financial services firms added 1,000 jobs in February. The sector has grown the most over the past year in terms of percentage, at 6.1%, and now has 111,900 jobs.
Companies in the trade, transportation and utilities sector combined for a loss of 3,300 jobs overall. A dip of 1,900 jobs among general merchandise stores led the overall decrease. Scattered gains within the retail trade segment—including hires at grocery stores and courier services—helped offset a larger drop.
The trade, transportation and utilities sector now has 243,100 jobs, about flat from a year prior.
Construction companies here cut 1,000 jobs last month. The sector has grown about 3% over the past year, and now has 70,700 jobs overall.
The jobless rate for California was 9.7% in February, down from 10.4% in January and 11.3% a year earlier.
The nationwide rate was 8.1%, compared with 8.5% in January and 8.7% a year ago.