Ceradyne Lands $40M Body-Armor Contract
Wednesday, March 27, 2013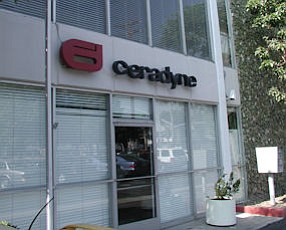 Costa Mesa-based Ceradyne Inc. received a contract from the U.S. government to supply more than $40 million worth of body armor plates to the Afghani military.
The award comes under the U.S. Department of Defense's Foreign Military Sales program and calls for 242,000 plates to be delivered in the next six months.
Ceradyne makes various ceramics-based products for application in the defense, industrial and commercial markets. The company was sold late last year to St. Paul, Minn.-based 3M Co. for $860 million. Ceradyne saw $343.2 million in revenue and a loss of $12.4 million for the first nine months of last year, which preceded the company's sale.
It now operates as part of 3M's Advanced Materials Division under its industrial business umbrella.
The latest contract "is the first step in driving growth through international applications for 3M and Ceradyne," said Mark Colin, a vice president at 3M who oversees its advanced ceramics unit.
Colin became president and a director of Ceradyne following its sale to 3M. Former Ceradyne Chief Executive Joel Moskowitz now serves as a consultant.