Green Automotive Secures $3M in Financing
Monday, March 25, 2013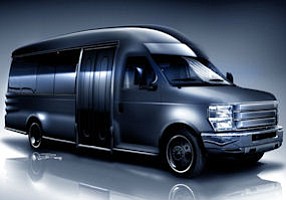 Start-up Green Automotive Co. has secured $3 million in financing from Kodiak Capital Group LLC for business development and general corporate purposes in a deal between two Newport Beach-based companies.
The deal allows Green Automotive to sell up $3 million of its common stock over the next 12 months to Kodiak.
Green Automotive, which focuses on conversion, import and distribution of "eco-friendly" vehicles, made two buys last year as it aims to bring an electric bus to the North American market.
It paid $12.2 million for Santa Ana-based limo and shuttle bus maker Newport Coachworks Inc., and $20.8 million for Liberty Electric Cars Ltd. in the U.K., which designs and makes vehicle parts, including electric drive trains.
Green Automotive is traded on the over-the-counter stock market and has a market value of about $105 million.