Blizzard Game Sees Brisk Sales
Monday, March 25, 2013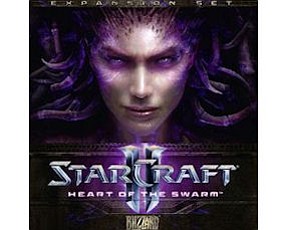 Sales for Blizzard Entertainment Inc.'s new release, StarCraft II: Hearts of the Swarm, are off to a strong start, raking in more than $44 million in its first two days.
The latest installation sold more than 1.1 million copies in its first 48 hours, besting some company watchers' forecasts.
The game's predecessor, StarCraft II: Wings of Liberty, sold a record 1.5 million copies in its first 48 hours on the market in July 2010. The title has sold more than 6 million copies to date.
Blizzard held a launch party for Hearts of the Swarm that included a 21-hour streaming broadcast around the globe leading up to the March 12 midnight release.
The event marked the first time the video game maker invited fans into its closely guarded headquarters for a behind-the-scenes look.
In other Blizzard news, the company on Friday announced plans to debut its first free-to-play video game, dubbed Hearthstone: Heroes of Warcraft.
The card-playing game, geared for Windows, Macs and iPads, was announced at the Pax East conference in Boston, where gamers and company watchers also got the first look at Diablo III's new interface, controls and camera angles on Sony's PlayStation console.
Diablo III is the first Blizzard's title geared for a console under the recent deal with Sony Computer Entertainment Inc.
Blizzard, a unit of Santa Monica-based parent Activision, itself part of Paris-based Vivendi SA, is the largest software maker in Orange County, with $1.6 billion in sales last year.