Trading Halt for Billabong International
Wednesday, March 20, 2013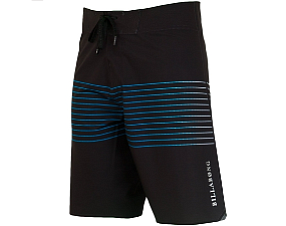 The parent of Irvine-based Billabong USA announced a halt in trading of its shares on Wednesday.
Australia-based Billabong International Ltd. is traded on the Australian Securities Exchange.
Shares of the action sports apparel and accessories company was down about 14% Wednesday to a market value of $342.8 million. More than 9 million shares in the company traded hands on the day, well above its typical volume.
Billabong International requested the halt "pending the release of an announcement by the company."
The announcement comes as a reported March 28 deadline looms for two groups that have put in conditional bids of $550.8 million for Billabong. Both bidders have been conducting due diligence in recent weeks.
One of the groups is led by Billabong Americas President Paul Naude and New York-based private equity firm Sycamore Partners.
The other consists of Palo Alto private equity firm Altamont Capital Partners and Greensboro, N.C.-based VF Corp., parent of Cypress skate company Vans Inc.
D. Scott Olivet, a former chief executive of Foothill Ranch-based Oakley Inc., is rumored to be working with Altamont on its proposal. Reports have said if the Altamont/VF proposal is accepted, Olivet would run the non-Billabong brands.