Former Billabong Exec Jumps to Electric
Wednesday, March 20, 2013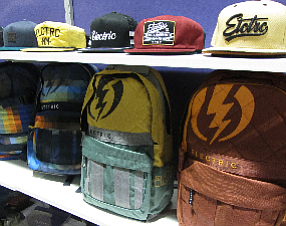 San Clemente-based Electric Visual named a former executive at Billabong International Ltd. to head up its Europe, Middle East and Africa business.
Reid Pinder was appointed managing director of Electric's overseas business, which was cited as a key area of growth for the company in an announcement earlier this year.
Electric is part of Paris-based PPR SA, which acquired Electric's former parent, Costa Mesa-based Volcom Inc., in 2011. The company makes sunglasses, goggles and other accessories.
Pinder was previously brand manager for Billabong's European business, where he oversaw the Australia-based company's namesake brand. He also served as general manager of the company's Billabong Network Surf division, dedicated to wet suits, surfboards and other technical gear.
Electric announced earlier this year a new brand logo and new office in France along with new product categories, such as watches due out later this year.