Former Volcom, Nike Exec Named Skullcandy CEO
Tuesday, March 19, 2013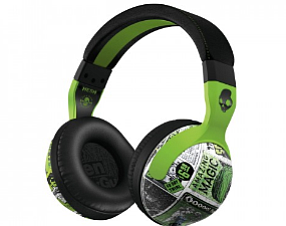 Hoby Darling, a former executive at Nike Inc. and Volcom Inc., was appointed president and chief executive of headphone maker Skullcandy Inc.
Darling's appointment, announced Monday, is effective immediately.
Skullcandy, which had net sales of $297.67 million last year, makes headphones and other accessories for audio and gaming uses. The company is headquartered in Park City, Utah, and has an office for marketing in San Clemente.
Darling most recently served as general manager of Beaverton, Oregon-based Nike's Digital Sport division and before that was head of strategy and planning for Nike's Affiliates division.
Before Nike, Darling was senior vice president of strategic development and general counsel at Costa Mesa-based clothing and accessories company Volcom.
He helped guide Volcom through its 2005 initial public offering while an attorney at Latham & Watkins LLP and later, after joining the company, played a key role in its $608 million sale to Paris-based PPR SA in 2011.