STEC Talks With Dissidents Break Off
Monday, March 18, 2013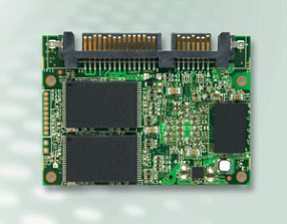 Santa Ana-based disk drive maker STEC Inc. announced on Friday that settlement talks to avert a proxy battle with two investors have broken down.
Investors sent STEC shares down more than 12% in afternoon trading Friday to a market value of $225.1 million. They're holding about steady today.
San Francisco-based Balch Hill Capital LLC, STEC's biggest shareholder with a 9% stake, has been calling for a sale of the company, which it claims has "lost the trust of its key constituents."
Boston-based Potomac Capital Advisors, which has roughly a 1% stake, recently joined Balch Hill in a recent securities filing that contended "shareholder value is at risk without a reconstituted board."
The dissidents have criticized STEC's decision to respond to increased competition by going into new product lines and boosting spending on research and development with little to show.
The company has made some strides in diversifying its customer base away from original equipment makers, according to Chief Executive Mark Moshayedi. The company saw a non-OEM customer account for more than 10% of company revenue in the second half of 2012.
STEC said it has moved to trim expenses, including a layoff of 65 workers, about 7% of its total. Mark Moshayedi and his brother, Manouchehr, also cut their annual salaries to $1 a year, for a savings of about $3.6 million.
"STEC has gone to great lengths to offer a reasonable compromise to the two parties, which would have included giving them a meaningful presence on our board allowing a constructive and collaborative path forward," said STEC Chairman Kevin Daly. "We are disappointed that the dissidents have decided to pursue this wasteful course of action."
The date for STEC's annual meeting has not been announced.