Title Insurers Ride Refi Wave to 44% Jump in 2012
LOCAL EMPLOYMENT UP 7%; FIDELITY RANKS NO. 1 AGAIN
Sunday, March 17, 2013
Share this article: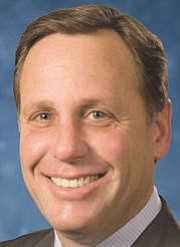 Orange County's largest title insurers rode a wave of refinance work to boost their business last year, while industry executives are hoping that more profitable work related to home purchases begins to take hold in 2013.
The county's 14 largest title companies—which write policies protecting buyers of homes and other real estate from claims contesting ownership—were involved in $44.2 billion worth of work in 2012, according to this week's Business Journal list.
That figure is up nearly 44% from year-ago levels and represents the highest level of activity reported by companies on our annual list since 2006.
The number of transactions—including new home orders, refinances and commercial property work—also saw a sharp increase from the prior year's levels.
There were nearly 127,600 transactions completed by companies on this year's list, up about 45% from a year earlier.
The list is ranked by the dollar value of OC transactions for 2012, and consolidates the results of multiple businesses that operate under the same parent company.
Every company on this year's list saw year-over-year increases in business, both in terms of dollar value of their transactions and the total number of transactions.
2012 "was a successful year for our company on a number of fronts," said George Scanlon, chief executive of Jacksonville, Fla.-based Fidelity National Financial Inc.
Fidelity retained the No. 1 spot on this year's list, with just under $16 billion in transactions reported from its combined OC operations last year.
Payoff
Fidelity, like most of the companies on the list, has spent the past few years looking to make its title operations more efficient amid the rocky economic environment. Last year saw many of those changes begin to pay off in earnest, Scanlon told analysts in a recent earnings call.
"We are particularly proud of the 16% pretax margin our title business generated (in the fourth) quarter," Scanlon said.
The strong year resulted in more local workers. Companies on this week's list are estimated to employ about 2,830 people here, a 7% increase from year-ago levels.
The amount of home refinancing activity has the largest bearing on the year-to-year direction of our list. Last year's results show that the industry has recovered from the nadir of the last housing downturn, but remains well off peak levels.
The most active year for refinancing in the past decade was 2003, when the 15 largest title insurers here handled $95 billion in transactions.
The low-water mark over the past decade was in 2008, as the housing and mortgage downturns took full effect. Only $18.1 billion in work was reported by companies on our list that year.
Companies whose businesses are tied to the strength of the mortgage and housing markets aren't expecting 2013 volumes to top last year's levels, but they are hoping for a more profitable mix of business, based on their latest projections.
"Our 2013 guidance reflects a $1.45 trillion to $1.55 trillion originations market," said Frank Martell, chief financial officer of Irvine-based real estate and mortgage data analytics company CoreLogic Inc., which provided the data used for this year's list.
The 2013 projections represent a drop of about 20% to 25% from last year's levels, Martell said last month during the year-end earnings call for CoreLogic.
CoreLogic was spun off in 2010 from Santa Ana-based First American Financial Corp., whose title insurance business retained the No. 2 spot on this week's list.
"Based on our internal projections and other publicly available forecast, we expect that the level of refinancing activity will trend down progressively over the course of 2013, partially offset by increases in the level of purchase activity," Martell said.
The Washington, D.C.-based Mortgage Banker Association reported seeing a 5.1% year-over-year increase in refinance applications and a 19.3% increase in purchase applications during January.
The last three months' pace of purchase applications has been at levels last seen in 2007, and the total number of existing home sales reported for 2012 also was the highest since then, according to the association's latest monthly economic report.
Any shift in origination volume from refis to sales will have a large bearing on profit levels for title insurers this year, said First American Chief Executive Dennis Gilmore.
It's "really going to depend on the origination market," Gilmore told analysts last month.
"If and when we move to a more traditional market, which I am going to define as two-thirds purchase, one-third refinance, we think there is meaningful opportunity for margin expansion in the business," Gilmore said.
"We are not there yet, but we are encouraged by the trends moving in that direction," he said.
About 70% or more of last year's originations nationwide were refinances, according to CoreLogic data.
Seven companies on this week's list reported that refinance work made up more than 80% of their business last year.
Fourth-quarter results for Fidelity National suggest some movement is already under way on a national basis, with an 11% increase in resale orders over the third quarter.
---