OC Visitors, Meetings Business 'Back on Track'
Friday, March 15, 2013
Share this article: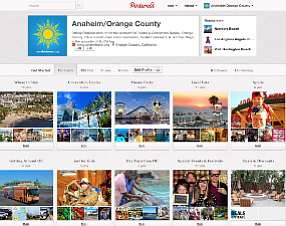 The tourism and meetings business in Orange County has bounced back from the recession, with increased convention center bookings, visitor counts and spending on marketing by the Anaheim/Orange County Visitor and Convention Bureau.
"We're back on track," the bureau's board Chairman Steve Arnold said during the group's annual meeting on Thursday.
Total visitors to Orange County rose 2.1% to 43.79 million in 2012.
Passenger arrivals at John Wayne Airport increased 3% last year, compared with a 4.7% increase at Los Angeles International Airport and a 2.9% rise at Long Beach Airport.
The portion of the bureau's budget coming from the county's tourism improvement districts continues to rise. Funding from TID dollars increased 11.1% last year to $10.27 million.
The Anaheim Convention Center continues to attract big groups.
Arnold gave attendance expectations for various convention center shows this year, including 17,000 for WonderCon, 40,000 for D23 and an estimated 30,000 people for Blizzcon.
New Bureau President and Chief Executive Jay Burress stressed the importance of international visitors, which currently account for 10% of the total number of visitors to Orange County.
Guests from China make up the largest group of OC international visitors. Visitors from China rose 29% in 2011 to 517,000.
"This is an amazing opportunity that we've got to capitalize on," Burress said.
Burress succeeded former bureau president Charles Ahlers, who retired last month and took on the title of special assistant to the board of directors.
Burress also outlined a number of steps and goals he has for the bureau to continue to generate meetings and visitors to Orange County, including hiring a company to survey meeting planners, increasing partnerships between the bureau and visitor industry businesses and raising the bureau's online visibility.
The bureau launched its Pinterest site on Thursday, featuring 18 different boards with themes such as beaches, deals and discounts, culture and theme parks.