Dumpling Factory Underway in Fullerton
Wednesday, March 13, 2013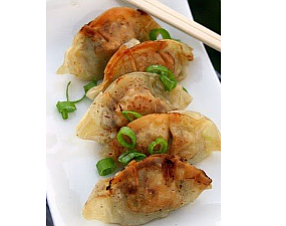 CJ Foods Inc. has broken ground on a 68,000 square-foot manufacturing plant in Fullerton.
Commerce-based CJ Foods is part of South Korea's CJ Cheiljedang, a food business holding company.
Dumplings, CJ Foods' signature item, and other food products will be made at the Fullerton plant.
The facility initially will have about 50 employees, with a goal to "hit 200-plus within the next five years," according to Jae Han, business analyst at CJ America Inc., which oversees CJ's food-related businesses along with entertainment and other units.
The opening of the OC location is an expansion that "helps our efforts to increase the awareness of Korean food," CJ Foods Chief Executive Marc Shin said.