DGWB Lands Yogurtland Account
Friday, March 8, 2013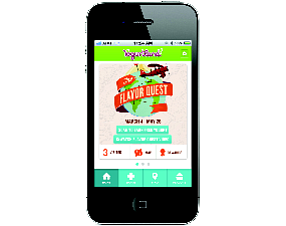 Irvine-based frozen yogurt chain operator Yogurtland Franchising Inc. named DGWB Advertising and Communications its agency of record.
Yogurtland has about 200 U.S. and international locations, operated mostly by franchisees.
Santa Ana-based DGWB, which works with Toshiba and Children's Hospital of Orange County among other clients, will oversee branding along with in-store, video and digital marketing for Yogurtland.
DGWB's first campaign for Yogurtland, called "Flavor Quest," launched earlier this week. The campaign promotes the roll out of 10 new flavors that take inspiration from around the world.
DGWB created a free Yogurtland app to encourage customers to taste the new flavors. The app is available in the Apple app store and Google Play.
Yogurtland is in the midst of an expansion with a goal of opening 1,000 locations by 2017. More than 50 stores are expected to open over the next six months.