Q4 Loss, Full-Year Profit Down at Pac Merc
Thursday, March 7, 2013
Share this article: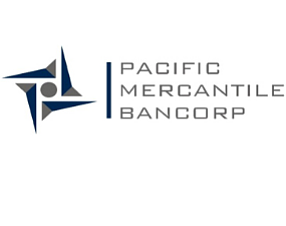 Costa Mesa-based Pacific Mercantile Bancorp reported a loss for the fourth quarter and a drop in profit for 2012.
The parent company of Pacific Mercantile Bank lost $882,000 in the latest quarter, compared with a profit of $7.9 million in the year-earlier period.
The swing was "primarily attributable to a $5.2 million … decrease in income tax benefits," according to the bank.
Net interest income for the quarter ticked up about 1% to $7.9 million. The bank didn't set aside provisions for potential loan losses in the quarter.
Noninterest income was $3.4 million, up 21% from a year ago.
Taxes also played a role in a 17% dip in full-year profit, to $9.7 million, according to the bank.
Net interest income fell 8% to $31.3 million for the year, with a $2 million set-aside for provisions for loan losses accounting for the decline.
Noninterest income, including fees, more than tripled last year to $28.5 million. Mortgage banking revenue accounted for more than $25 million of the total, a 316% increase from a year earlier.
Pacific Mercantile is the fourth-largest bank in Orange County by assets, with $1.05 billion as of December.
The bank held $845.4 million in total deposits at year's end, a slip of 2% from 2011. Net loans at the end of last year totaled $719.3 million, up 12%.
Pacific Mercantile recently agreed to sell $15 million worth of common stock to private equity funds owned by Irvine-based financial advisory firm Carpenter & Co. in a bid to form a new subsidiary to manage the bank's troubled assets. The subsidiary is expected to purchase, manage and dispose of the bank's nonperforming loans and other distressed debt.
Pacific Mercantile had $36.3 million in total nonperforming assets as of December, down 30% from a year ago.
It had $13.5 million worth of loans that were past due 30 days or more, a 21% increase.
The Carpenter funds currently own 26% of Pacific Mercantile stock. Carpenter & Co. founder and Chief Executive Edward Carpenter is chairman of the bank holding company.