PacTrust Posts Q4 Loss, Swings to Profit for Full Year
Friday, March 1, 2013
Share this article: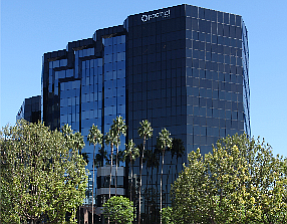 Irvine-based First PacTrust Bancorp Inc. posted a loss in the fourth quarter and a profit for the full year.
The parent company of PacTrust Bank lost $3.5 million in the latest quarter, compared with a loss of $6 million in the year-earlier period.
The quarterly loss was in part due to higher-than-usual expenses in connection with recent acquisitions, according to the company.
Net interest income for the quarter was $14.8 million, double its total a year earlier. The bank put aside $3.5 million against potential loan problems, down 15% year over year.
Noninterest income, including fees, was $16 million, compared with $499,000 in the year-ago quarter. About 90% of the latest quarter's total came from the bank's new mortgage division, Mission Hills Mortgage Bankers. The unit was added when First PacTrust acquired Cerritos-based Gateway Business Bank in August, following the July buy of Manhattan Beach-based Beach Business Bank.
PacTrust Bank is among the largest financial institutions in Orange County by assets—with $1.69 billion as of December—though it wasn't featured in the latest Business Journal list of OC-based commercial banks because of its official status as a thrift institution at the time of reference for the list.
First PacTrust's total assets reflected a 69% growth year over year. It expects to add another $700 million in assets when it completes a pending acquisition of Los Angeles-based Private Bank of California.
First PacTrust held about $1.25 billion worth of loans as of December, up 59%. It had $1.31 billion in total deposits, a 66% increase from the same time in 2011.
The company had a full-year profit of $4.6 million last year, a swing from a loss of $3.3 million for 2011.
Net interest income for the year was $46.6 million, a 60% increase from a year prior.
Noninterest income jumped to $36.6 million from about $4.9 million over the year, primarily due to gains in mortgage banking revenues.