American Suzuki Bankruptcy Plan Receives Approval
Friday, March 1, 2013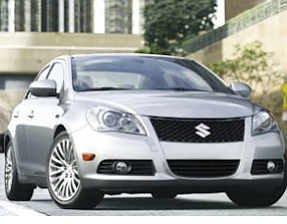 Brea-based American Suzuki Motor Corp. said on Friday it expects to complete its bankruptcy restructuring by the end of the month, after a judge approved its Chapter 11 plan.
The automaker, part of Japan-based Suzuki Motor Corp., filed for bankruptcy late last year.
The company plans to eventually stop vehicle sales in the U.S. as a result of a number of challenges it has faced, including low sales and a limited vehicle lineup. Meantime, the company will continue to focus on growing its U.S. Motorcycles/ATV and Marine divisions, which operate out of Brea.
The company's parent sent a final shipment of 2,500 vehicles to U.S. auto dealers in January.