Aliso Creek Inn and Golf Course Sold
Friday, June 28, 2013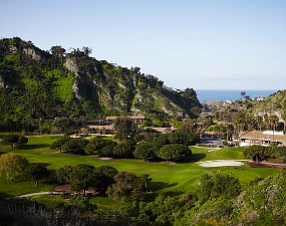 An investment group led by Laguna Beach resident and business owner Mark Christy bought the Aliso Creek Inn and Golf Course from Aliso Creek Properties LLC on undisclosed terms.
Christy is president of Laguna Beach Properties, owner of Hobie Sports and Tuvalu Home Furnishings.
The Business Journal reported earlier this year that Christy had been mentioned as a potential buyer of the property, which consists of a 62-room hotel along with 15,000 square feet of meeting and restaurant space. There's also a nine-hole public golf course.
The hotel and golf course employ about 50 workers.