Peregrine Stumbles after Study Stopped
Thursday, June 27, 2013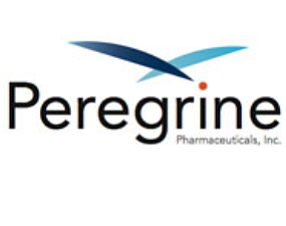 Tustin-based Peregrine Pharmaceuticals Inc.'s shares plummeted today after it said it would halt a clinical trial involving its lung cancer drug candidate.
Peregrine was down 21% to a market value of $170 million in midday New York trading.
The drug developer said that a study showed that a combination of its bavituximab cancer drug candidate with carboplatin and paclitaxel, a chemotherapy drug, didn't produce a meaningful enough difference in patients' overall survival compared with carboplatin and paclitaxel alone.
Peregrine said that it was still going to start a late-stage trial of bavituximab combined with docetaxel, another chemotherapy drug, by year's end.
The company's shares have been up and down during much of the past 18 months or so with double-digit rises and falls. Before today's news, Peregrine shares had risen 18% since the start of the year.