JWA May Passenger Traffic Up
Wednesday, June 26, 2013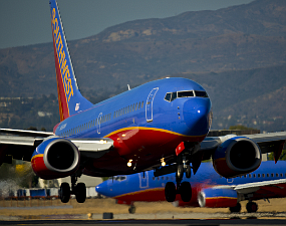 Passenger traffic at John Wayne Airport in May rose 7.8% from a year earlier to 799,755 passengers.
International traffic, which accounted for nearly 4% of the airport's total for the month, was up 163.9% to 30,677. The jump reflects the addition of service to Mexico by AirTran Airways last June. Interjet added service to Mexico from JWA in October.
Southwest, which includes its subsidiary AirTran, served the most passengers—333,447—during the month at JWA.
United Airlines was the next busiest carrier (133,060 passengers) followed by American Airlines (97,292 passengers).