American Vanguard Shares Tumble on Lowered Outlook
Tuesday, June 25, 2013
Share this article: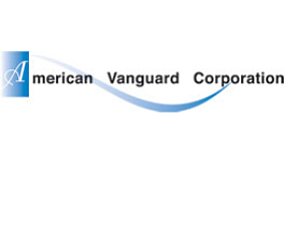 Shares of Newport Beach-based American Vanguard Corp. fell more than 16% early Tuesday after the company issued an outlook for weaker-than-expected financial results for the second quarter.
The specialty chemical products maker's share fell to around $23.30 for a market value of about $657 million.
Analysts had projected $106.8 million in revenue for the current quarter.
The company notched $121.5 million in the first quarter, a 39% gain from the year-ago period.
American Vanguard cited recent weather conditions in the Midwest and Southeast U.S. for lower demand for its agricultural products. Rain has delayed the planting process, and wet conditions have caused a decrease in the amount of cotton planted nationwide, according to a statement by American Vanguard.
The company said it expects demand for its herbicide products to shift to third quarter, when more weeds are likely to grow.
"At every level of the supply chain, the crop protection industry is feeling the effects of unfavorable spring planting weather," Chief Executive Eric Wintemute said in a statement. "However, we view this as a brief downturn in our industry and expect that the strong, global demand for food, animal feed, natural fiber and bio-fuels will continue to increase the demand for greater agricultural productivity and yield enhancement."