REAL ESTATE: 941-UNIT FIRST PHASE SET TO OPEN THIS WEEK
Rancho Mission Viejo Eyes 3,000 More Homes
Sunday, June 23, 2013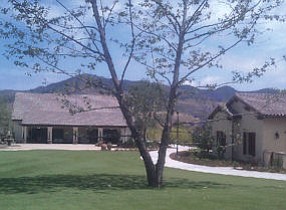 Ultimately, up to 6,000 of the 14,000 homes envisioned for the ranch will be dedicated to older buyers, and amenities such as home-care services and lifetime home warranties are being considered to appeal to those buyers.
The developer describes the project as California's first intergenerational ranch community. It's expected to draw heavily from people who already live in South OC.
More standard development fare is being planned for spots among the age-qualified homes at Sendero.
A 285-unit apartment complex built by Irvine-based Western National Group and a 10-acre retail center are also planned for the 690 acres of land encompassing Sendero over the next couple of years.
Eight homebuilders, including three based in OC, are handling home construction at Sendero. The first residents are expected to begin moving into the community in August or September.
Land sales haven't formally begun at Sendero, but the project already appears to be a winner for Rancho Mission Viejo LLC, the development arm of the Moiso, O'Neill and Avery families.
Price Range
Market watchers said some of the builders at Sendero have been paying the developer in excess of $3 million an acre for its land. Sales for detached homes at the community have ranged on a per-lot basis from $240,000 to more than $400,000, sources said.
Attached homes built by Newport Beach-based William Lyon Homes are expected to be priced for less than $400,000. Larger stand-alone homes at Sendero will approach the $1 million mark.
The Business Journal estimates that the company earned at least $150 million from Sendero-related land sales over the past year. Rancho Mission Viejo LLC is the No. 73 company on this week's list of OC's largest private companies (see list, page 14).
The Moiso, O'Neill and Avery families' land holdings in the county's southern foothills once topped 200,000 acres and have been used to develop the cities of Mission Viejo and Rancho Santa Margarita, as well as the communities of Coto de Caza, Las Flores and Ladera Ranch.
Cow Camp Road
Development of Rancho Mission Viejo LLC's land isn't cheap. Among the infrastructure projects now moving along is the creation of Cow Camp Road connecting Antonio Parkway with the proposed extension of the Foothill (241) Toll Road.
Cow Camp Road's first phase of construction is expected to cost about $30 million, with Rancho Mission Viejo LLC picking up about $20.1 million of the tab, according to county records.
Johnson said the road, when complete, will include the longest bridge in the county.
Prev Next