REAL ESTATE: 941-UNIT FIRST PHASE SET TO OPEN THIS WEEK
Rancho Mission Viejo Eyes 3,000 More Homes
Sunday, June 23, 2013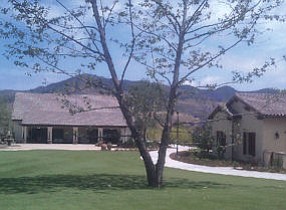 The grand opening for the first village of Rancho Mission Viejo is fast approaching, and the project's master developer—and Orange County's second-largest land owner—already has a sequel in the works.
Rancho Mission Viejo LLC is moving ahead with plans for the second phase of housing development at its namesake 14,000-home, masterplanned ranch community in South Orange County, company officials said this month.
Nearly 3,000 homes and apartments are planned for the ranch's second phase on a swath of land near Ortega Highway and Antonio Parkway, about two miles east of downtown San Juan Capistrano.
Land sales for that phase are expected to begin by the end of the year, according to Paul Johnson, senior vice president of Rancho Mission Viejo LLC. The second phase is tentatively scheduled to open in late 2015.
Land Sales
Market watchers estimate Rancho Mission Viejo LLC could see $500 million or more from the phase-two land sales, assuming the area's housing market continues to strengthen.
In movie parlance, the phase-two plans are akin to a studio green-lighting a big-budget sequel to a movie that's yet to hit theaters.
The first phase of development for the ranch, called Sendero, will have its grand opening on Saturday and Sunday. Its 1,226-home and apartment count upon its build-out are about 40% the size of the proposed second phase.
The entire Rancho Mission Viejo housing development, as well as accompanying commercial uses, is being built on portions of a 23,000-acre stretch of land described as Orange County's last working ranch.
About 6,000 acres will hold the homes and mixed-use development, while the remaining 17,000 acres have been designated as protected open space in The Reserve at Rancho Mission Viejo.
Builder and homebuyer interest in the project's first phase warrant the developer's optimism about future growth at the project, Johnson said.
The company indicated an interest list for Sendero now tops 8,000 names and is growing by 400 people a week.
It also helps that the project is coming online in an improving new-home market in Orange County after several barren years.
"We've been lucky," Johnson said.
Rancho Mission Viejo LLC officials believe its project will appeal to a different type of buyer than other large-scale developments in the county, especially older buyers.
"The Path"
Sendero, Spanish for "the path," includes a mix of 941 single-family attached and detached homes, including a gated community called Gavilan that is geared toward people who are at least 55.
Prev Next