Jobless Rate Down to 5.5%
Friday, June 21, 2013
Share this article: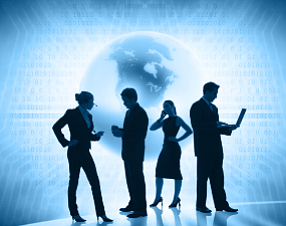 Orange County's jobless rate fell to 5.5% in May, when the local economy added 7,700 jobs.
The unemployment rate compares with 5.7% in April and 7.5% a year earlier.
OC now has 1,428,900 jobs, a growth of nearly 2% over the past year, according to the state Employment Development Department.
Local businesses in the leisure and hospitality sector added 3,300 jobs here last month. The increase, along with the 3,100 new hires from April, comes in line with the summer tourist season. Food services and drinking places accounted for more than 63% of last month's gains. The sector now has 187,600 jobs overall, about a 3% gain year over year.
Construction added 2,000 jobs in May, also following a gain of 900 workers in April. About 40% of the new jobs were in new construction projects.
OC now has 75,700 construction jobs. Last month's growth has pushed the sector's year-over-year growth rate up to 9%, a faster pace of growth than any other business sectors here.
The number of manufacturing jobs increased by 600 last month, to 159,200. The total reflects a slight gain of less than a percent from a year earlier.
The financial activities sector added 300 workers here in May, for a total of 113,300 jobs. The sector is up 6,500 jobs compared with the same time a year earlier.
Educational and health services lost 600 jobs last month, due in part to seasonal cutbacks for the summer. The sector has 169,000 jobs now, up about 3% over the year.
The trade, transportation and utilities sector here lost 500 jobs in May, bringing the total employment base to 243,700. The sector is off by 1,200 jobs compared with a year ago.
California's unemployment rate was 8.1% in May, down from 8.5% in April and 10.3% a year ago.
Nationwide, the figure was 7.3% last month, versus 7.1% in April and 7.9% in May 2012.