Apparel Maker Hybrid Promotions Expands in Cypress
Friday, June 21, 2013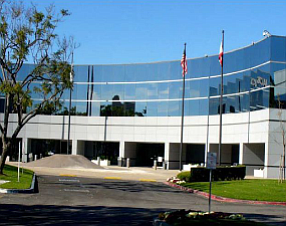 Apparel company Hybrid Promotions LLC inked a lease for 173,990 square feet of industrial space in the Cypress Technology Center.
The deal is believed to be the largest by square footage in West Orange County so far this year, according to CBRE Group Inc.
Hybrid will keep its headquarters at 10711 Walker St. in Cypress. The company now takes up more than 200,000 square feet in the city and is one of the largest occupiers of industrial space there.
The lease is for five years and is valued at about $6 million, according to CBRE.
CBRE's Rick McGeagh, Bob Goodmanson and Dave Desper represented landlord Deutsche Asset & Wealth Management. Hybrid was represented by CBRE's John Privett, Steve Young and Cameron Merrill.
Hybrid screen prints T-shirts and sweatshirts under its namesake brand, Bitter Sweet and Cage Rage, among others.
The company is ranked No. 10 on the Business Journal's list of the largest apparel companies in Orange County.
Hybrid's deal is not the first transaction by a local apparel company this year.
AST Sportswear Inc. moved its headquarters from Anaheim to Brea, taking up 115,810 square feet.
Irvine-based One 3 Two Inc.'s Obey Clothing expanded its industrial space in the city, taking up 170,466 square feet previously occupied by high-end clothing maker St. John Knits International Inc.