Strong April for OC Hotels
Tuesday, June 18, 2013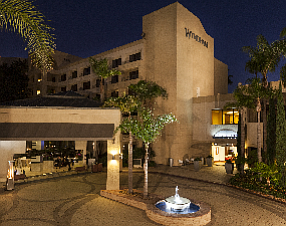 Orange County hotels saw another good month in April, when room rates and occupancy levels continued to rise.
Hotels here saw the average daily rate in April rise 8.7% from a year earlier to $156.03, according to the latest data from industry researcher PKF Consulting USA.
The Anaheim market saw the largest jump in average rates of 13.9% to $158.77.
That was followed by Newport Beach's average rate jump of 10.3% to $210.17.
Occupancy was up among local hotels by 4.8% to 77.63%, with growth the highest in Costa Mesa, (up 9.6% percentage points to 81.13%).
The occupancy levels dipped slightly in Huntington Beach (down 1.2% to 77.77%) and Newport Beach (down 0.9% to 73.67%).
Revenue per available room—a key measure used to gauge hotels' financial performance—grew 13.9% among OC hotels to $121.12.
Revenue per available room grew the most—20%—in Anaheim to $125.67.