7 OC Companies Added to Russell 3000
Monday, June 17, 2013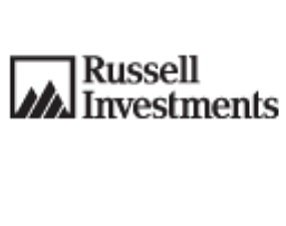 Seven Orange County companies have been added to the Russell 3000 Index in the annual adjustment by Russell Investments, a global asset management and research firm based in Seattle.
The Russell 3000 reflects about 98% of investable U.S. stocks and ranks the largest companies by market value as of the end of May. It already included a number of OC-based companies before the recent annual revision.
Three of the seven recently added OC companies are in the healthcare sector, including:
• Alliance HealthCare Services Inc. in Newport Beach, which currently has a market value of $171.1 million. The medical-imaging services provider had $472 million in 2012 revenue.
• Irvine-based Biolase Inc. has $133.3 million in market value. Biolase makes medical devices, and its revenue totaled $57.4 million last year. Shares of Biolase are up by more than 13% Monday in line with stock upgrades by analysts.
• Tustin-based drug developer Peregrine Pharmaceuticals Inc. also was added to the Russell 3000. It has a market value of $210.5 million. Its revenue for the 12-month span through last April was $15.2 million, the latest figure available.
• Consumer Portfolio Services Inc. was one of two OC-based financial services providers added to the Russell Index. The Irvine-based company is a lender specializing in the sub-prime auto market, with a current market value of $159 million. It had $187.2 million in revenue last year.
• Pacific Premier Bancorp Inc. also made the index. Its Pacific Premier Bank subsidiary is one of the largest banks based in OC, with total assets of about $1.41 billion at the end of the first quarter. The company has $181.4 million in market value.
• The newly constructed Russell Index includes Pacific Sunwear of California Inc. The Anaheim-based company, which operates apparel retail stores, has a market value of about $224 million. It had $803 million in revenue last year.
• The Russell 3000 also includes Newport Beach-based homebuilding company William Lyon Homes Inc., which recently went public. The company has a market value of $663.5 million.
The Russell 3000 Index has 3,000 companies, which are split into the large-cap Russell 1000 and small-cap Russell 2000 indexes. The new breakpoint between the two is $2.6 billion, up from a $2.5 billion mark set in 2007.
Final adjustments will be made later this month. The market-value threshold for new companies entering the small-cap index is "expected to increase by 28% to $128.9 million," according to Russell Investments.
The seven local companies on Russell 3000 also have been added to the Russell Global Index.
Two OC-based companies were deleted from the two Russell indexes this year: Costa Mesa-based Pacific Mercantile Bancorp Inc., which has $99.8 million in market value; and Santa Ana-based Collectors Universe Inc., an authentication and grading services provider, which has $113.4 million in market value.