Corinthian Shares Tumble on SEC Investigation
Friday, June 14, 2013
Share this article: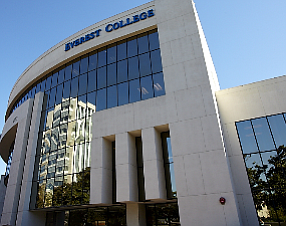 Shares of for-profit school operator Corinthian Colleges Inc. continued a weeklong slide on word of a Securities and Exchange Commission investigation.
The Santa Ana-based company's shares were down about 7%, to a market value of about $184 million, in afternoon trading Friday. They are down by nearly 20% since its disclosure of the probe in a filing with the SEC on Monday.
The company operates the Everest, WyoTech, Heald College and QuickStart Intelligence brands.
Corinthian said that it received a subpoena from the SEC on June 6 requesting documents from the company with information related to student recruitment, attendance, completion, placements, federal loan defaults and alternative loans.
The SEC also requested documents pertaining to compliance with the U.S. Department of Education financial rules in addition to matters related to the company finances, accounting and operations.
Corinthian said in its filing that it "intends to cooperate with the SEC in its investigation."