Ceradyne to Trim 90 Workers in Costa Mesa
Monday, June 10, 2013
Share this article: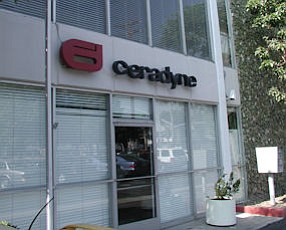 3M Co. subsidiary Ceradyne Inc. plans to lay off 90 workers at its Costa Mesa facility at the end of July, according to a filing with the state Employment Development Department.
Costa Mesa-based Ceradyne makes ceramics-based body armor components and other products for the defense, commercial and industrial markets. The company was acquired by St. Paul, Minn.-based 3M last year for $860 million.
Ceradyne had about 400 workers in Orange County out of a companywide total of more than 2,000 at the time of the acquisition.
The latest announcement of planned layoffs follows job cuts at its Lexington, Ky. Plant in April, which affected 93 workers.