BNY Mellon Names Regional President for OC, SD
Monday, June 10, 2013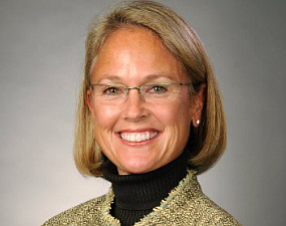 New York-based investment management firm BNY Mellon Corp. has named industry veteran Shannon Kennedy regional president to oversee the firm's Orange County office and lead its planned expansion into San Diego.
Kennedy will be based in BNY's Newport Beach office and start in July.
"My hire really punctuates the focus that [BNY] is putting in the Southern California market," Kennedy said.
The regional president position was recently created as part of a firmwide strategic recruitment and hiring effort, according to BNY Vice President Susan Rivers.
"Southern California is one of the top markets for us to grow staff and attract new clients," Rivers said. "We know there is a lot more we can be doing."
Kennedy spent 26 years at Chicago-based Northern Trust Corp., where she recently served as global director of sales, marketing and portfolio management.
BNY's has 33 employees in Newport Beach, its sole location in Orange County. The firm plans to add "at least three more people in the coming month," according to Rivers.