REAL ESTATE: WOULD BE JUST 2ND SIZABLE NEW PROJECT HERE SINCE 2008
Los Olivos Plan Puts OC Retail Back in Action
Saturday, June 8, 2013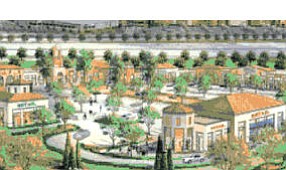 The Irvine Company plans to build a 100,000-square-foot neighborhood shopping center next to its new Los Olivos apartment community in the Irvine Spectrum.
Plans for the center, which would run alongside the San Diego (405) Freeway on a vacant parcel, carry several marks of distinction for the largely dormant retail development landscape in Orange County.
The Los Olivos shopping center would be only the second sizable new retail project to break ground in OC since the recession, which saw big chunks of vacant space hit the market as a number of big-box retailers such as Mervyns, Circuit City and others ceased operations.
It would join The Source, a 481,000-square-foot retail development that broke ground late last year in Buena Park, as the only large-scale retail developments to get under way here since 2008.
The Los Olivos center also is believed to be the largest new retail project currently being considered for the city of Irvine—and the biggest one on the drawing board in Orange County for Newport Beach-based Irvine Co., the region's largest real estate owner.
Extension
The new project is envisioned as an extension of Irvine Co.'s existing Los Olivos Shopping Center, a 62,000-square-foot retail center on Irvine Center Drive. That retail project, previously called The Commons, holds a handful of restaurants, a daycare center and a 36,000-square-foot 24 Hour Fitness gym.
The center got renamed earlier this year, around the time that Irvine Co. opened Los Olivos, a new apartment project built on the former site of the Wild Rivers Waterpark.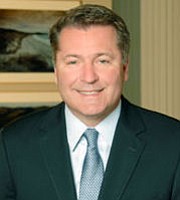 Los Olivos will have 1,750 rental units when fully built out next year, making it the largest apartment project in Orange County's history.
The new retail project going up next to the apartments "will be underway soon to further support the fast-growing residential and office populations in the area," Irvine Co. Retail Properties President Dan Sheridan said last month in a company newsletter.
A specific time frame for construction moving ahead hasn't been disclosed by Irvine Co., which owns nearly 40 shopping centers in the county, including the 1.2-million-square-foot Irvine Spectrum Center mall, which is about half a mile from Los Olivos.
Sources said they expect the center to open by the end of next year.
Sales for the privately held company's retail division appear to be outpacing the market at large in the past few years, according to company documents marketing the new retail development.
Prev Next