Ensign Buys in Calif., Utah
Tuesday, June 4, 2013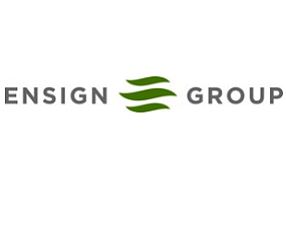 Mission Viejo-based Ensign Group Inc. has acquired two assisted-living facilities in separate deals.
Ensign owns several independent subsidiaries that operate nursing homes, rehabilitative-care services and hospices.
Ensign acquired a 110-unit assisted-living facility in Santa Maria on undisclosed terms.
The facility, which has a 51% occupancy rate, will be operated by Ensign's Bridgestone subsidiary.
Ensign Chief Executive Christopher Christensen said the buy is expected to help Ensign "establish [its] assisted-living presence in the Central Coast area."
Ensign also acquired a 69-unit assisted-living facility in Orem, Utah, on undisclosed terms. The property is about 72% filled.
Ensign operates in 11 states through 118 healthcare facilities, seven hospice companies and nine home-health businesses.
The company had net loss of $12.2 million in the first quarter on total revenue of $218.2 million.
Ensign's shares rose in morning trading and fell back to about even with Monday's closing. The company's market value is about $786.3 million.