Golden State Foods Sells NY Distribution Center
Monday, June 3, 2013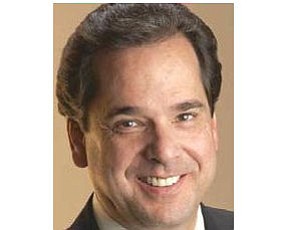 Irvine-based Golden State Foods Corp. has sold a distribution center in Rochester, N.Y.
Terms of the deal with Lordstown, Ohio-based Anderson-DuBose Co. were not disclosed.
The facility employs 90, and does about $170 million in annual sales to 220 McDonalds Corp. restaurants in New York and Pennsylvania.
McDonald's has been a key customer of Golden State Foods' since the 1950s, and accounts for the bulk of the company's total revenue of more than $5 billion.
Golden State Foods' customer roster also includes Starbucks Corp. and Yum! Brands Inc., among others.
Anderson-DuBose, which is the third-largest supplier to McDonald's restaurants, is counting on the new distribution center to help push its sales up by 37% to $626 million.
Golden State Foods Chief Executive Mark Wetterau said the deal was to "maximize efficiencies and strengthen contingencies within the McDonald's distribution system."
The company also is looking to expand its facilities in the U.S. in coming months, including in Arizona and Wisconsin.
Golden State Foods made a couple of acquisitions this year, including Gateway Distribution in Lebanon, Ill., and Groenz Group Ltd., which operates in New Zealand, Australia and the Pacific Islands.