IMS Expansion Fills Out Koll Co.'s Building in Brea
IN-FLIGHT ENTERTAINMENT COMPANY GROWS TO 81,000 SF
Sunday, June 2, 2013
Share this article: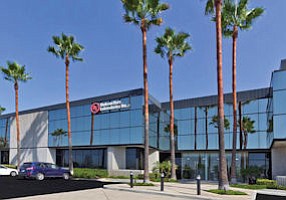 A 121,153-square foot building in Brea that Irvine-based Koll Co. bought about a year ago when it was half-empty is now full after one of the larger office leases in North Orange County this year.
IMS Co., a Brea-based maker of portable in-flight entertainment players and related software, recently extended and expanded its lease at Koll Co.'s 2929 Imperial, a two-story office on East Imperial Highway previously known as Saturn Business Park.
IMS Co.'s seven-year deal at the building is for 81,077 square feet and commences in November. The company had been leasing about 30,000 square feet at the office as of last year.
John Harty and Mike Coppin of Voit Real Estate Services represented Koll Co. in the lease, while Steve Pisarik and Bruce Schuman of Studley Inc. represented the tenant.
Terms of the deal weren't disclosed. Brokerage data from early this year showed space at the office listed for lease at $1.80 per square foot, per month.
A seven-year lease near that price would equate to rent of more than $12 million paid over the term of the deal.
A partnership of Koll Co. and Miami-based Rialto Capital bought the office out of receivership last summer for about $10.8 million, or $89 per square foot, when it was about 50% leased. The building has seen some renovations since the sale, including landscaping and work done on the lobby.
Koll's ability to lease out the property in a short time "is a testament to the quality of the business park, the strong market fundamentals and the access of the Brea market to Orange, Riverside and Los Angeles counties' employment base," said Koll Co. Executive Vice President Scott Meserve in a statement.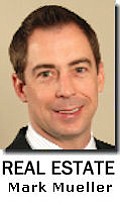 The IMS expansion comes after a change in ownership for the company, which got its start in 1996 and is now described as the world's fourth-largest producer of in-flight entertainment systems for airlines.
Its customers include dozens of commercial airlines, including United Airlines and American Airlines, among many other international carriers. It also sells to aircraft fleet operators, corporate jet managers and aerospace contractors, including Northrop Grumman Corp., Rockwell Collins Inc. and Boeing Co.
France's Zodiac Aerospace bought IMS in January for undisclosed terms but kept the combined company's in-flight entertainment operations based in Brea.
Zodiac officials said at the time of the purchase that the acquisition was expected to help IMS increase its market share in the in-flight entertainment space, an industry largely centered in Orange County.
Larger competitors in the industry include Panasonic Avionics Corp. in Lake Forest and Irvine-based Thales Avionics Inc.
Shur Thing
Shur-Lok Co., a manufacturer of fasteners and fittings for the aerospace and defense industries, has inked a lease deal for its longtime Irvine headquarters.
The company recently signed the lease for the roughly 70,000-square-foot industrial building at 2541 White Road, located in an industrial park a few blocks from the San Diego (405) freeway near the intersection of Jamboree Road and Main Street.
The value of the lease is more than $4 million, according to Don Yahn, senior director for the Irvine office of Cushman & Wakefield Inc., whose brokerage team worked on the transaction.
Shur-Lok has about 200 employees in Irvine and has occupied the local location for nearly 40 years. It makes a variety of aerospace fasteners, including inserts, barrel nuts, adjustable diameter bolts, fluid fittings and lock nuts.
The company, which also has operations in Belgium, was bought by Portland-based Precision Castparts Corp. in 2006 for $113 million.
Former owners of Shur-Lok still own the Irvine building and lease it back to Precision Castparts.
Fremont Buy
Newport Beach-based developer Integral Communities has bought a 150-acre parcel of land in the Alameda County city of Fremont.
A housing or mixed-use complex could be built on the land—which is near the I-880 freeway and was once eyed as a potential stadium for the Oakland A's. The site isn't currently zoned for residential uses.
Integral has other apartment and retail developments in the works in Northern California, as well as some local projects. The company, whose inventors include Vinny Smith, bought the Fremont land from Cisco Systems Inc. for undisclosed terms (see story, page 1).