IN-FLIGHT ENTERTAINMENT COMPANY GROWS TO 81,000 SF
IMS Expansion Fills Out Koll Co.'s Building in Brea
Sunday, June 2, 2013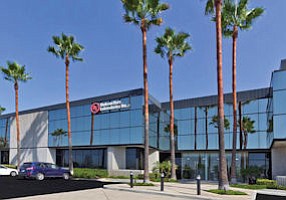 A 121,153-square foot building in Brea that Irvine-based Koll Co. bought about a year ago when it was half-empty is now full after one of the larger office leases in North Orange County this year.
IMS Co., a Brea-based maker of portable in-flight entertainment players and related software, recently extended and expanded its lease at Koll Co.'s 2929 Imperial, a two-story office on East Imperial Highway previously known as Saturn Business Park.
IMS Co.'s seven-year deal at the building is for 81,077 square feet and commences in November. The company had been leasing about 30,000 square feet at the office as of last year.
John Harty and Mike Coppin of Voit Real Estate Services represented Koll Co. in the lease, while Steve Pisarik and Bruce Schuman of Studley Inc. represented the tenant.
Terms of the deal weren't disclosed. Brokerage data from early this year showed space at the office listed for lease at $1.80 per square foot, per month.
A seven-year lease near that price would equate to rent of more than $12 million paid over the term of the deal.
A partnership of Koll Co. and Miami-based Rialto Capital bought the office out of receivership last summer for about $10.8 million, or $89 per square foot, when it was about 50% leased. The building has seen some renovations since the sale, including landscaping and work done on the lobby.
Koll's ability to lease out the property in a short time "is a testament to the quality of the business park, the strong market fundamentals and the access of the Brea market to Orange, Riverside and Los Angeles counties' employment base," said Koll Co. Executive Vice President Scott Meserve in a statement.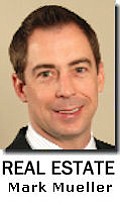 The IMS expansion comes after a change in ownership for the company, which got its start in 1996 and is now described as the world's fourth-largest producer of in-flight entertainment systems for airlines.
Its customers include dozens of commercial airlines, including United Airlines and American Airlines, among many other international carriers. It also sells to aircraft fleet operators, corporate jet managers and aerospace contractors, including Northrop Grumman Corp., Rockwell Collins Inc. and Boeing Co.
France's Zodiac Aerospace bought IMS in January for undisclosed terms but kept the combined company's in-flight entertainment operations based in Brea.
Zodiac officials said at the time of the purchase that the acquisition was expected to help IMS increase its market share in the in-flight entertainment space, an industry largely centered in Orange County.
Prev Next