Questcor Shares Rise on Acthar Growth
Wednesday, July 31, 2013
Share this article: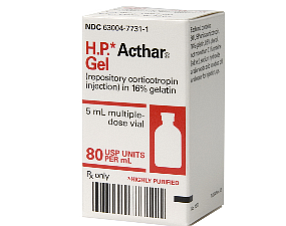 Shares of Anaheim-based drug maker Questcor Pharmaceuticals Inc. shot up nearly 30% today in the wake of better-than-expected second-quarter results driven by strong sales of its sole drug.
Questcor shares had a market value of $3.9 billion in early afternoon New York trading.
Second-quarter profit jumped to $83 million, up 96% from 2012's second quarter and surpassing analysts' consensus forecast of $61.5 million.
The company said its second-quarter sales grew 64% to $184.6 million, higher than forecasts of $169 million. Questcor said it shipped 7,050 vials of its H.P. Acthar Gel in the second quarter, 46% more than in first quarter.
Questcor released its results after the market closed on Tuesday.
Acthar has various uses, including treating nephrotic syndrome, which is a kidney disorder, multiple sclerosis flare-ups, rheumatoid arthritis, and infantile spasms, a rare form of epilepsy.
Analysts had raised concerns about Acthar after West Hartford, Conn.-based insurer Aetna Inc. said that it was medically necessary only to treat infantile spasms.