Opus Creates New Divisions, Q2 Profit Up
Wednesday, July 31, 2013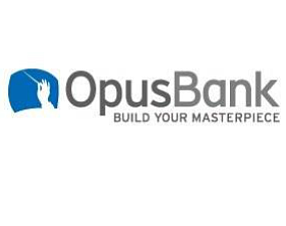 Irvine-based Opus Bank has restructured its banking divisions, creating a commercial bank and a retail bank under the Opus umbrella and appointing new presidents to head the units.
The Commercial Bank will comprise a number of Opus' existing banking divisions, including commercial real estate, technology and healthcare. It will be headed by Michael Allison, who also serves as co-president of Opus.
The Retail Bank will include residential lending and retail banking services. Opus Executive Vice President Jill Barnes has been named chief banking officer and president of the retail division. She also became a member of Opus' executive committee.
Opus is among the largest banks headquartered in Orange County, with $3.2 billion in assets as of the end of June, according to a recent quarterly filing with the Federal Financial Institutions Examination Council. That compares with $2.5 billion in assets a year ago.
The bank has $2.4 billion worth of loans outstanding and $2.3 billion in deposits, up 36% and 23% respectively.
It had $26.6 million in net income in the second quarter, compared with $9.2 million in the year-earlier period.