Botox Boosts Allergan's Q2 Performance
Wednesday, July 31, 2013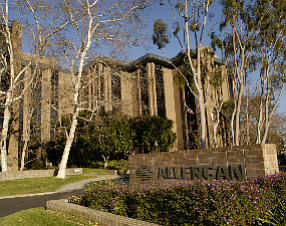 Irvine-based Allergan Inc. today posted second-quarter financial results that exceeded analysts' forecasts and raised the lower end of its full-year forecast.
The maker of Botox and other drugs posted a $360 million profit, up 22% from a year ago. Wall Street expected Allergan to post a $355.2 million profit in the quarter.
Allergan's second-quarter sales grew 11% to $1.58 billion, up slightly from analysts' consensus expectations of $1.56 billion. The company said that second-quarter Botox sales grew 11% to $513 million, while eye care sales, which are its largest segment, grew 8% to $722 million.
The drug maker raised its 2013 profit outlook to $1.42 billion to $1.434 billion, up from a previous range of $1.416 billion to $1.434 billion.
Wall Street expects the drug maker to post a full-year profit of $1.428 billion.
Allergan's shares were up 2% to a market value of $27.3 billion.