New CEO at Fountain Valley Regional Medical Center
Thursday, July 25, 2013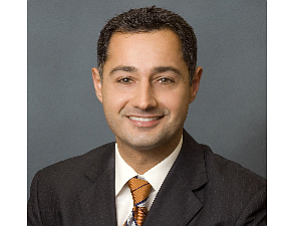 Fountain Valley Regional Medical Center said today that B. Joseph Badalian will become its chief executive, effective Aug. 5.
Badalian replaces Debbie Walsh, who had run the 400-bed hospital since 2009.
He most recently served as chief executive of Lakewood Regional Medical Center, which also is owned by Fountain Valley Regional parent Tenet Health Corp. Badalian joined Dallas-based Tenet in 2003.
Badalian, an alumnus of California State University, San Bernardino, and the University of Southern California, has also served in executive roles in hospitals in Los Angeles and Templeton, Calif.
Fountain Valley Regional, which has some 1,600 workers, ranked No. 9 on the Business Journal's most recent list of the 30 largest hospitals in Orange County. It posted a pretax profit of $22.4 million on net patient revenue of $307.7 million for the 12 months ended last Sept. 30.