JWA June Traffic Rises 3%
Thursday, July 25, 2013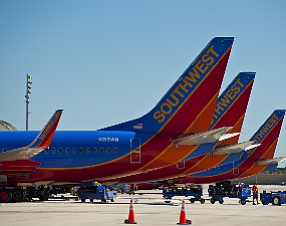 Passenger traffic at John Wayne Airport rose 3.4% to 811,447 in June.
International passenger traffic totaled 39,153, up 85.5% from a year earlier. That's when AirTran launched its Mexico service from the airport, followed by Interjet's service to Mexico in October. Combined, the two new services brought the sizable jump in traffic.
Southwest Airlines, which owns AirTran, served the most passengers during the month, with 328,911, followed by United Airlines, 134,484, and American Airlines, with 101,102.