REAL ESTATE: READY TO SEND NEXT PLAN FOR NORTH IRVINE TO CITY
Irvine Company Keeps Housing Pipeline Full
Saturday, July 20, 2013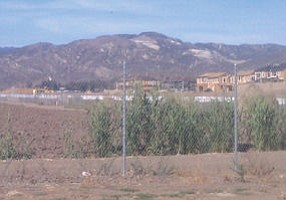 Those timelines are not set in stone and could shift depending on market conditions, Irvine Co. executives noted last week.
The development plans add another big project to Irvine Co.'s housing pipeline in Irvine.
The company currently has homes for sale in five other residential projects on the Irvine Ranch, which has been the most active masterplanned development in California for several years running, in terms of home sales.
There were more than 1,400 home sales on Irvine Ranch housing projects last year, an 88% increase from 2011 levels, according to data from Irvine-based John Burns Real Estate Consulting LLC.
Sales figures for the first half of 2013 have not been disclosed by Irvine Co., which earlier this year began home sales at another new North Irvine development, Cypress Village.
Irvine Co. also is expected to announce the opening of another development, Orchard Hills, later this year, assuming market conditions remain favorable. A time frame for that high-end project has not been disclosed.
The Business Journal reported last month that Aliso Viejo-based homebuilder The New Home Co. had entered into a letter of intent to buy a pair of sites in Irvine that would total 108 lots and sell for a combined $118.2 million. Industry sources said the land is in Orchard Hills, which is expected to hold its share of multimillion-dollar homes.
"For now, our focus remains on Cypress Village, Portola Springs, Stonegate, Woodbury and Laguna Altura," Lyster said.
Prev Next