AUDIO EQUIPMENT MAKER GETS 50,000 SQUARE FEET
Buy of Costa Mesa Headquarters Sounds Logical to QSC
Saturday, July 20, 2013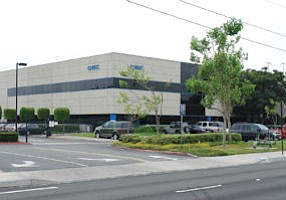 QSC Audio Products LLC, a privately held maker of amplifiers, speakers and other sound systems that's been in Orange County for more than 30 years, has bought the Costa Mesa building that it had been leasing for its headquarters.
The company, which has about $150 million in sales annually, paid an undisclosed amount for 1675 MacArthur Blvd., a 50,842-square-foot flex building located about a mile north of the San Diego (405) Freeway.
1675 MacArthur has 25,000 square feet of office space and about another 25,000 square feet of warehouse and manufacturing space.
The property was sold by Irvine-based LBA Realty, which picked up the building late last year as part of a larger OC industrial portfolio acquisition with Los Angeles-based Kilroy Realty Corp.
The company "was a logical buyer. The unique property is well-suited for its growing business and multi-facility operations in the Costa Mesa area," said Wes Hunnicutt, senior managing director for the Newport Beach office of Newmark Grubb Knight Frank, who represented the company in the purchase.
LBA Realty was represented in-house by Mike Johnson.
QSC Audio occupies more than 175,000 square feet in three Costa Mesa facilities, including an 85,000-square-foot warehouse next door to 1675 MacArthur that it leases.
The buyer got a $6.9 million loan to help finance the purchase, according to property records.
It had more than seven years left on its lease for 1675 MacArthur and had been paying more than $575,000 annually in rent for the property as of last year, according to regulatory filings.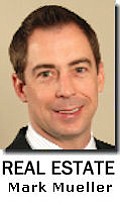 Long Beach Lease
A former Boeing 717 aircraft manufacturing facility in Long Beach owned by Irvine-based Sares-Regis Group has found a new tenant in what's being touted as the largest infill industrial lease in the L.A. area in more than 25 years.
Mercedes-Benz USA said this month it would lease about 1.1 million square feet at the 501 E. Conant St. facility across from the Long Beach Airport.
It was built in the 1950s and vacated in 2006. Mercedes-Benz is expected to move into the refurbished facility during the first quarter of next year.
The luxury carmaker hasn't announced specific plans for the plant.
Local reports suggest the company will consolidate operations from other locations.
Sares-Regis and an undisclosed institutional investment partner bought the 52.2-acre site last year. They had been in discussions with the carmarker for nearly a year about a possible lease, according to brokers with CBRE Group Inc. who worked on the deal.
Prev Next