Jobs, Jobless Rate Both Up in June
Friday, July 19, 2013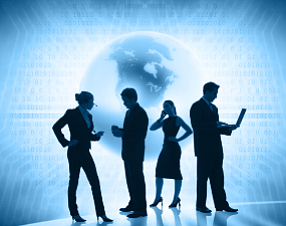 The unemployment rate in Orange County went up in June despite an increase in the number of jobs, indicating the pool of job seekers has grown.
The jobless rate hit 6.1%, up from May's reading of 5.5%. The numbers had been falling steadily since February.
Local businesses collectively added 8,500 jobs last month, for a total of 1,436,000 jobs countywide, according to the state Employment Development Department.
Employers in the leisure and hospitality sector continued to boost staffing for the summer tourist season, adding 2,900 jobs in June. Hiring in food services and drinking places helped the overall growth. The sector now has 190,200 jobs, up about 3% from the year-earlier total.
The professional and business services sector added 2,200 jobs last month. More than 90% of the increase came from hiring in administrative and support firms. The sector has 258,700 jobs now, down less than 1% from a year ago, and is the largest business segment in terms of OC employment, making up 18% of the total work force here.
Trade, transportation and utilities companies added 2,100 jobs. Wholesale trade accounted for the bulk of those hires, at about 1,000 jobs. The sector now has 246,000 jobs, about 200 more from a year ago.
Construction continued to expand, adding 1,900 jobs in June in a third-straight month of gains. OC now has 76,000 jobs in construction. That's up nearly 8% from a year earlier.
The number of government jobs declined last month by 1,500, to 151,400. The figure brings the sector back to where it was a year ago. The month-over drop was largely due to seasonal cutbacks in local government education during the summer.
California's unemployment rate was 8.8% in June, up from 8.1% in May and down from 10.7% last year.
The jobless rate nationwide was 7.8%, versus 7.3% in May and 8.4% in June 2012.