Billabong Update: Company Rejects Alternative Financing Offer
Thursday, July 18, 2013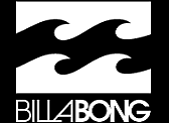 The parent of Irvine-based Billabong USA confirmed it received and rejected an alternative proposal from Centerbridge Partners LP and Oaktree Capital Management LP.
Australia-based Billabong International Ltd. issued a statement on the matter following a number of reports that surfaced earlier this week that said the company had received an offer from the Centerbridge/Oaktree group.
Billabong confirmed it received a proposal from the group late yesterday after it had already entered into an agreement on a $294 million bridge loan and sale of its Dakine brand to a group led by Palo Alto private equity firm Altamont Capital Partners.
Billabong added that it "made numerous requests to the Centerbridge/Oaktree consortium to submit a refinancing proposal" before the deal with the Altamont group was struck.
The company did not disclose details of the Centerbridge/Oaktree offer but said it is "not an offer that is capable of acceptance. The proposal is subject to conditions, a number of which are incapable of satisfaction, and others which would make any refinancing far less certain than under the Altamont consortium transactions."
The latest round of news comes after the company announced its deal with Altamont earlier this week that would replace Chief Executive Launa Inman with former Oakley Inc. head Scott Olivet, ending a period of uncertainty that has dragged on at the company as its board and executives looked to ink a sale of the company and then more recently alternative financing.
Billabong International closed up about 9% yesterday in Australia, where it is traded on the Australian Securities Exchange, to a market value of $165.02 million.