Villaraigosa Joins Irvine Bank as Adviser
Wednesday, July 17, 2013
Share this article: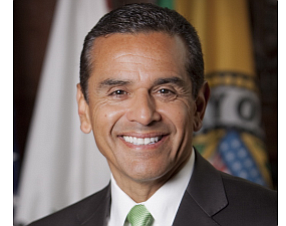 Irvine-based Banc of California Inc. has tapped former Los Angeles Mayor Antonio Villaraigosa as strategic adviser to its chief executive, Steve Sugarman.
Banc of California, formerly First PacTrust Bancorp Inc., operates Pacific Trust Bank and Private Bank of California, which together account for more than $3 billion in assets.
Sugarman said he expects Villaraigosa to help strengthen PacTrust's community-banking strategy "as we develop and identify new markets to go into." He said the bank and Villaraigosa will continue to focus on lending to small businesses and to potential homeowners.
Villaraigosa will work from Banc of California's offices in Los Angeles.