St. John Knits Begins Search for New CEO
Wednesday, July 17, 2013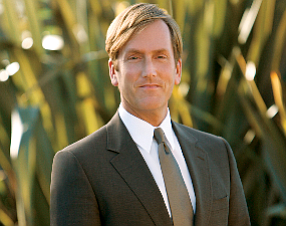 Irvine high-end knitwear maker St. John Knits said its chief executive plans to step down at the end of the month.
The company said in a news release that it's begun a search for a chief executive to succeed Glenn McMahon.
McMahon said in the company statement that he plans to move back to New York to "pursue other opportunities."
A spokeswoman for the company declined further comment on his departure.
McMahon joined the company in 2007 after serving as president of luxury brand Dolce & Gabbana USA, filling a position that had been open for more than a year.
He took the reins of a company that tried to make the brand more relevant to a younger set of customers under former Chief Executive Richard Cohen, but Cohen's strategy failed to stick with St. John's base of older, affluent women.

Trade publications last year said Vestar Capital Partners, the New York private equity firm that owns St. John, was shopping for a buyer of the company.
Neither McMahon or the company are commenting on the matter beyond the press release, a spokeswoman said.
It's unclear how the company's sales have been faring in recent years. Industry reports have put annual sales at roughly $315 million.
The company vacated its 170,000-square-foot industrial building at Michelson Drive and Jamboree Road near John Wayne Airport after the lease expired in the summer of 2011.
The company said at the time that it was moving in an effort to consolidate operations and that it was relocating workers there to the company's six other Irvine facilities.