Meade Agrees to Sale for $5.5M
Wednesday, July 17, 2013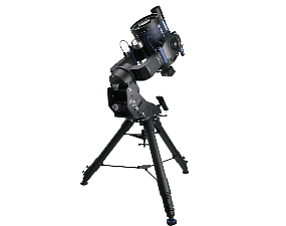 Irvine-based telescope maker Meade Instruments Corp. has agreed to a sale to Sunny Optics Inc., part of Ningbo Sunny Electronic Co. in Zhejiang, China.
Meade will sell all outstanding shares of its common stock to Sunny Optics at $4.21 per share, for a total value of $5.5 million.
The announcement came after regular trading hours, and Wall Street sent Meade's shares up more than 11% in after-hours trading, to $4.07 per share.
Meade announced the sale after cancelling a pending deal with another optics products maker, JOC North America LLC, a unit of Jinghua Optics & Electronics Co. in Guangzhou. JOC had offered to pay $3.45 per share of Meade's common stock, which would have amounted to $4.5 million. Meade paid a $250,000 termination fee to JOC.
Meade had at least one other suitor, VictoryOne Inc., part of San Jose-based MIT Capital Inc. MIT had made an offer in June to pay $3.65 per share. Meade's board of directors had been urging the company's shareholders to vote in favor of the JOC deal and reject the MIT bid.
Separately, Meade on Tuesday reported its May-quarter financial results. The company had $2.8 million in sales, down 32% from the same period last year. It lost $921,000 during the latest quarter, compared with a loss of $431,000 a year ago.