Opus Taps Wells, Sunwest Execs for New Division
Thursday, July 11, 2013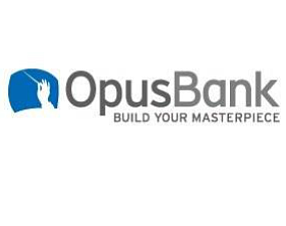 Irvine-based Opus Bank has created Opus Financial Partners, a merchant-banking division that will focus on advisory and consulting services.
"It's more like investment banking," said Opus Chief Executive Stephen Gordon. "There's a whole aspect of consultative and transactional work that's not about making loans or bringing in deposits."
Opus has tapped Jason Raefski and Geoff Anfuso to oversee the new unit as senior managing directors.
Raefski most recently served as chief financial officer at Sunwest Bank in Irvine. He has held senior management roles for nearly a decade at Irvine-based Commercial Capital Bank from inception through 2006, when Washington Mutual Inc. acquired it for $983 million.
Raefski is expected to lead Opus' mergers and acquisitions efforts, strategic planning and equity-raising.
Anfuso joins Opus from the Los Angeles office of Wells Fargo Bank, where he served as senior vice president and team leader of the bank's Greater Los Angeles commercial banking division. Anfuso is expected to lead Opus' institutional syndication initiatives, including credit underwriting.
Opus is the largest commercial bank based in Orange County, with $3 billion in assets. It had nearly $2.3 billion in total loans and $2.1 billion in deposits as of March.