Meade Shareholders Urged to Reject MIT Capital Bid
Tuesday, July 9, 2013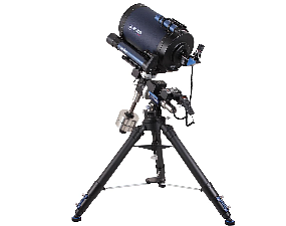 The board of directors of Irvine-based Meade Instruments Corp. has asked the telescope maker's shareholders to reject the cash bid of VictoryOne Inc. and instead vote in favor of an earlier offer by JOC North America LLC.
VictoryOne is a subsidiary of San Jose-based laser and optics products maker MIT Capital Inc. The company made an offer in June to pay Meade $3.65 per share of its outstanding common stock, which would amount to about $4.2 million.
The bid came about a month after Meade had announced a merger agreement with JOC North America, a subsidiary of Jinghua Optics & Electronics Co. in Guangzhou, China. JOC is expected to pay Meade $3.45 per share under the terms of the deal.
Meade's board of directors cited several considerations in making its recommendation to the company's shareholders, including costs of terminating the previous merger agreement with JOC, as well as a lack of assurance that the VictoryOne offer would come through.
Meade had about $17 million in revenue for the 12-month span through February. It lost $3.7 million during that period.
The company's shares were trading down about 3% to a market value of $4.33 million in afternoon trading Tuesday.