More Cuts at Quiksilver
Wednesday, July 3, 2013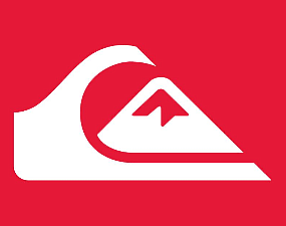 Huntington Beach-based Quiksilver Inc. continued to make cuts to its workforce a little more than a month after unveiling a turnaround plan that continues to focus on growth of its three core brands.
Marketing and other departments were hit with an unspecified number of layoffs in the most recent round of cuts, according to Quiksilver Americas President Rob Colby.
"Marketing, along with several other departments, have been reorganized as global functions," Colby said in an email to the Business Journal. "We're going to do fewer things, better. It's all in line with our CEO's (Andy Mooney) recent public statements regarding his vision for the future of our three core brands and [Quiksilver] as a whole."
An industry report citing as many as 100 cuts at the company is false, said Colby, who declined to give a total. Quiksilver has about 7,000 workers overall, with 978 in Orange County.
The cuts in marketing come about a month after Quiksilver hired Nicholas Drake to be its first-ever chief marketing officer. Drake's arrival followed cuts to the company's roster of sponsored athletes.
Mooney, who took the helm of the company in January, told analysts last month that savings from those changes would be funneled to in-store merchandising, print advertising and social media.
Consolidating certain functions into single departments handling the work across Quiksilver's three business regions has been another focal point of Mooney's strategy to right the business.
Quiksilver has appointed executives to head up its footwear, apparel and supply chain among other functions on a global basis.
The appointment of Drake to head up marketing capped off "efforts to form a new leadership team," Mooney said in a release at the time of Drake's appointment.
Quiksilver released details of what it's calling a "Multi-Year Profit Improvement Plan" last month.

The improvement plan focuses on growth of Quiksilver's core brands Roxy, Quiksilver and DC with a goal of doubling earnings before interest, taxes, depreciation and amortization to $300 million or so by 2016.
The plan also calls for a compounded annual growth rate of 2.5% on revenue as the plan is carried out.
Quiksilver closed up about 3% on Tuesday to a market value of $1.15 billion, after Los Angeles-based B. Riley & Co. upgraded the company's stock from "neutral" to "buy."