Chapman Hires Dean for New Pharmacy School
Tuesday, January 29, 2013
Share this article: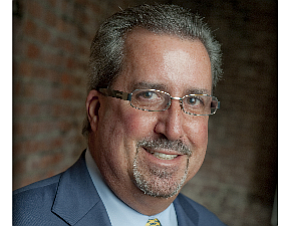 Chapman University in Orange has hired Ronald Jordan as the founding dean of its School of Pharmacy, which will be the first in Orange County when it opens at the school's new Health Sciences Campus in the Irvine Spectrum.
Jordan, who most recently served as dean of the College of Pharmacy at the University of Rhode Island, said he plans to move to California in mid-February to begin his duties.
He will be overseeing the pharmacy school's development of academic curriculum and recruitment of senior management, as well as the development of the two-building campus in Irvine, which Chapman purchased last year for $20 million.
"There's quite a bit of renovation to do in these buildings, but by early 2014, there should be quite a campus over there," Jordan said. "We also are waiting to pass the accreditation by [Western Association of Schools & Colleges] and the Accreditation Council for Pharmacy Education. By January of 2015, we'll get pre-candidate status, which will give us nine months before the first admission, expected in September of 2015."
Chapman's Irvine campus is the school's first expansion beyond its main campus in Orange. The campus has two research-and-development buildings that combine for 166,000 square feet of space.
Jordan said the School of Pharmacy will look to working closely with drug makers here.
"With the cluster of industry innovators that are right around OC, the university and the new school of pharmacy is perfectly positioned to work with them to advance the care of patients," he said.
Jordan oversaw the development of a $75 million research and teaching facility at University of Rhode Island's pharmacy school. He also served as executive secretary of the Rhode Island State Crime Lab Commission.
He also has previously served as president of the American Pharmacists Association, and as standardization chairman of the National Council for Prescription Drug Programs.
Jordan currently is part of the national advisory committee for the Alliance for Safe Biological Medicines and the U.S. Pharmacopeial Convention Medicare Model Guidelines Expert Panel.